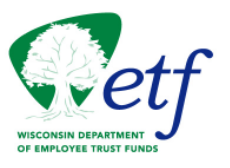 Dental Plans
There are minor premium changes but no changes to benefits for the UDB plan, Preventive Plan and Major Supplemental dental plans in 2024. Review the Basic and Major Coverage sections below to learn more.
If you are already enrolled in dental benefits, your coverage will automatically continue.
If you would like to enroll in a new plan or make changes to your current coverage, see How to Enroll for details.
Your 2024 Dental Benefits

Dental Buying Guides
The dental buying guide answers some common questions about supplemental dental plans and provides a few considerations when choosing a plan.
VIEW STATE DENTAL BUYING GUIDE (PDF)
VIEW LOCAL DENTAL BUYING GUIDE (PDF)
Basic Coverage
Get covered for basic procedures such as cleanings, fluoride treatment, fillings, and orthodontia.
Uniform Dental Benefits (UDB)
The Uniform Dental Benefit Plan (UDB) helps cover the cost of preventive care like exams and cleanings, as well as minor restorations like fillings. It also covers child orthodontia up to $1,500.

Delta Dental PPO Plus Premier™ – Preventive Plan
The Delta Dental PPO Plus Premier – Preventive Plan mimics UDB coverage. If you do not have State of Wisconsin group health coverage and therefore are not enrolled in the UDB plan, you have the option to enroll in this supplemental preventive plan.

SEE BASIC COVERAGE PLAN DETAILS
Major Coverage
Get additional coverage for items such as crowns, bridges, dentures, implants, adult orthodontia, and root canals.
There are two major supplemental dental plans, Delta Dental PPO™ – Select Plan and Delta Dental PPO Plus Premier™ – Select Plus Plan. Both plans help cover costs of more expensive procedures like crowns and root canals that are not covered by preventive benefits plans. Choose one based on the type of coverage you think you may need.

VIEW MAJOR COVERAGE PLAN DETAILS
Basic + Major Coverage 
Adding a major coverage supplemental dental plan with a basic coverage plan can help cover the cost of more extensive (and expensive) treatments.
LEARN HOW THESE PLANS WORK TOGETHER
Additional Dental Benefits
Additional preventive benefits may be available to you under the UDB or basic preventive plan through Delta Dental's Evidence Based Integrated Care Plan (EBICP). You may also qualify for a deductible waiver.
FIND OUT ABOUT ADDITIONAL BENEFITS
Enrollment
If you are currently enrolled in a dental plan/plans through Delta Dental of Wisconsin, you will automatically be re-enrolled in the same plan for 2024 and don't need to do anything.
If you plan on enrolling in a different dental plan for 2024, or are adding a supplemental plan, visit the ETF website to verify eligibility and coverage. You will receive a new ID card if you are a new subscriber to a plan.
*NOTE: Supplemental plans are available for State employees, State & Local retirees; and Local employees if their employer chooses to provide them.