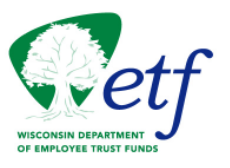 Additional Dental Benefits  
Deductible Waiver
Your deductible on the major supplemental plan will be waived next year if:
You are enrolled in the UDB or Preventive Plan AND a major supplemental plan (Select or Select Plus), and

You have a qualified preventive service (cleaning/exam) in the current year.
To be eligible, you must be enrolled in both plans (UDB or Preventive Plan, and Select or Select Plus Plans) this year and the coming year.
In addition, if you continue coverage and have your preventive visit next year,  the follwing year's deductible will also be waived.
Evidenced Based Integrated Care Plan (EBICP)
EBICP covers extra dental care, like additional cleanings, for those who need it. Conditions covered include:
High-Risk Cardiac Conditions

Weakened Immune Systems

Kidney Failure or Dialysis

Cancer Therapy

Gum Disease

Diabetes

Pregnancy
For more information on EBICP or to enroll, sign in to your member account or download the EBICP information sheet.