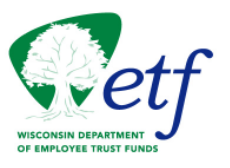 DeltaVision®
Could You Benefit From a Vision Plan?
The DeltaVision plan offers flexibility, choice, and savings – so that it's easy for you to access the vision care and services you need. Vision benefits can help you:
Conserve your budget – you can save 70% or more off retail pricing by using vision benefits.

Protect your health – more than 93 million U.S. adults are at risk for serious vision loss.
Look after your family – up to 25% of school-age children may have vision problems.

 

Children need to see well to learn well.
Plan Details
DeltaVision's coverage for contact lenses and glasses, and discounts for services like laser vision correction, help you take care of your eyesight for less.
With plenty of provider choices, DeltaVision delivers the best value in vision care from a respected leader in vision benefit plans.
Benefit Summary
*Members can order contact lenses using their in-network benefits through ContactsDirect.com, TargetOptical.com, and LensCraftersContacts.com. Retailers allow users to apply their benefits directly in their shopping cart and provide free shipping.
Monthly Premiums
Enrollment
If you are currently enrolled in vision coverage you will automatically be re-enrolled in the DeltaVision plan for 2024 and don't need to do anything. ID cards will be sent from EyeMed Vision Care but are not required to receive services.
If you don't have vision coverage, but would like to enroll, visit the ETF website to verify eligibility and coverage.
Plan Resources